Prevent Teeth Grinding From Wearing Away Your Oral Health
If you regularly wake up with a headache and a sore jaw, you may be suffering from bruxism or habitual teeth grinding. Dr. James Stein provides a variety of nonsurgical teeth grinding treatments at his Boston, MA, practice to alleviate soreness and prevent long-term damage to your teeth. Contact us today to learn how we can correct the underlying causes of the condition and relieve its painful symptoms.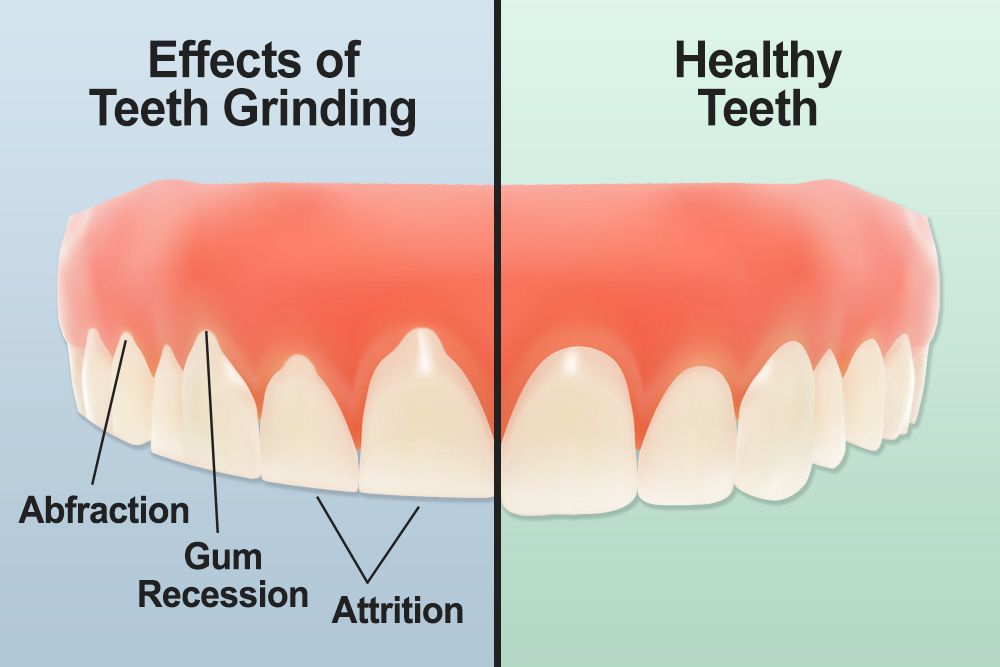 Teeth Grinding: An Overview
Teeth grinding is a common and usually harmless condition. Most people grind their teeth occasionally. However, regular, unconscious teeth grinding can severely damage your teeth and jaw, and often leads to temporomandibular joint (TMJ) disorder. The exact cause of bruxism is not clear, although a variety of factors can contribute to the condition, including stress or anxiety, an abnormal bite caused by missing or crooked teeth, or even disorders such as sleep apnea.
Potential Effects
Although some people grind their teeth habitually during the day, most patients do so at night. As a result, many people are unaware of the condition until a loved one or their dentist alerts them. Common symptoms include:
Constant, dull headache
Sore jaw
Excessive wear on the teeth
Increased tooth sensitivity
Earache-like pain
Damage to the inside of the cheek
Indentations on the tongue
Locked jaw that you cannot open or close completely
In most cases, bruxism is mild enough that no treatment is required. However, severe cases can lead to fractures and cracks, loose teeth, heavily worn teeth, and tooth loss. The stress that regular grinding puts on your TMJs can shift your jaw alignment and cause the joints to swell. This can lead to discomfort in and around the jaw, grinding or clicking when you open your mouth, and unexplained pain in the shoulders and neck.
Learning how to manage stress can help alleviate teeth grinding and its effects. Dr. Stein can recommend a number of treatments to reduce stress, including exercise programs and physical therapy.
Treatment Options
In most cases, Dr. Stein will recommend noninvasive therapies and treatments to correct bruxism. The most common treatment is a mouth or night guard. This oral device protects the teeth from the effects of grinding while you sleep. The guard can also help to reposition your jaw over time, reducing stress on the TMJs.
Other potential treatments may include:
Stress reduction: Because anxiety is such a common cause of bruxism, learning how to manage stress can help alleviate teeth grinding and its effects. Dr. Stein can recommend a number of treatments, including exercise programs, physical therapy, or certain medications.
Sleep disorder treatment: Oftentimes, teeth grinding is related to sleep disorders, such as obstructive sleep apnea. Treating these disorders can help to reduce or even eliminate grinding at night.
Dental correction: If teeth grinding has increased tooth sensitivity or affected your ability to eat, then orthodontia may be necessary to correct your bite.
Modifying lifestyle habits: Caffeine and alcohol can lead to intensified teeth grinding, especially if you consume them after dinner. Avoiding or reducing your intake of alcohol and foods or drinks such as chocolate or coffee can help alleviate grinding.
Avoiding unnecessary chewing: Chewing more than you need to can overwork the jaw muscles. If you have a habit of chewing on pens, ice, or gum, it may be contributing to your bruxism.
Relaxing jaw muscles: Placing warm compresses against your cheek in front of the earlobe before bed can help relax the jaw muscles and reduce the possibility of grinding.
Reach Out Today
Dr. Stein and his team strive to provide every patient with the highest quality dental care possible. If you are concerned teeth grinding is affecting your comfort and health, contact us today.