If you weren't born with a perfect smile, let our custom Invisalign® treatment bring one to your face.
Our custom clear aligners offer patients of all ages a comfortable and effective solution to crooked and gapped teeth.
James M. Stein, DMD, in Boston, MA, can straighten your smile the simple and discreet way...
Invisalign Orthodontics Offer Versatile Treatment
For All Ages
Patients of all ages with crooked or gapped teeth are taking advantage of Invisalign, a simplified and effective orthodontic treatment. This popular dental treatment uses clear, removable trays to discreetly realign smiles without the unsightly and uncomfortable brackets used with metal braces. James M. Stein, DMD, in Boston, MA, can design a treatment program that leaves both teens and adults with a straighter smile in about 12 months in many cases.
When compared to traditional braces, Invisalign is the preferred choice among many patients for these key reasons:
Discreet
The most obvious benefit of Invisalign aligners is what you don't see: braces. Our clear aligner trays are virtually invisible. In fact, unless you tell people, most won't know you are undergoing orthodontic care.
More Comfortable
Old-style braces with wires and metal brackets can be uncomfortable when they scrape against tender tissue inside your mouth. Our Invisalign aligners are crafted out of BPA-free plastic that is smooth to the touch.
Safer Treatment
The bumps and collisions that go along with sports or an active lifestyle can lead to extra injuries for patients wearing metal braces. Aligners fit like a glove and avoid the risks that wires and brackets pose.
Greater Freedom
Traditional braces come with a list of restricted foods that can damage braces or make it difficult to brush and floss around the brackets and wires. Because our aligners are removable, you are free to eat all your favorite foods worry-free.
Our prosthodontists, James M. Stein and Brett E. Stein, use advanced dental technology that allows patients to see a preview of their transformed smile. If you've been on the fence trying to decide if orthodontics is worth the investment, stop in for a preview. After all, a picture is worth a thousand words. Call (617) 227-6076 or request your consultation online.
How Does Invisalign Work?
To straighten teeth and close gaps, your teeth need to be moved into the correct position. Metal braces rely on brackets and wires to shift teeth. Invisalign uses the same orthodontic philosophy, except this method uses a series of clear aligner trays to correct the position of your teeth.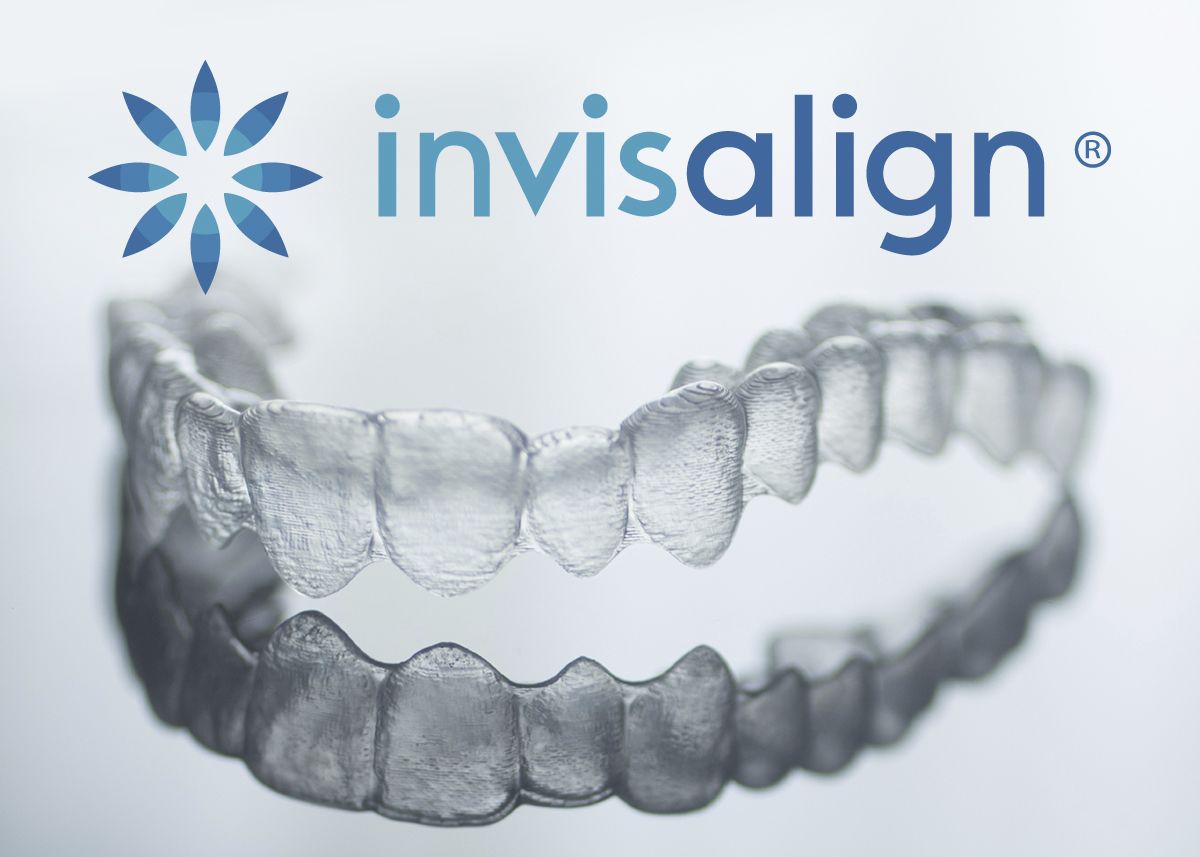 After assessing your mouth and taking detailed digital images, we carefully map out where your teeth should go and then have a series of custom aligner trays designed that will gradually move your teeth into their proper positions. About every two weeks you will switch to the next aligner in the series. Each new tray moves your teeth a little bit closer to their ideal position.
Most people receive between 20 to 30 aligners for their treatment and complete the program in 12 to 18 months.
Curious if Invisalign Is Right for You?
Advances in Invisalign technology mean most people qualify for this convenient and discreet path to a more beautiful smile. Our prosthodontists would love to answer your questions about orthodontics, Invisalign, and braces. During a consultation, we can assess your mouth, digitally scan your teeth, and determine the correct path to a more beautiful smile. If you have serious misalignment, we may recommend traditional orthodontic treatment for the best results.
If you've been told in the past your case is too complex for Invisalign, it may be time to take another look. Today, more people than ever before can take advantage of Invisalign's comfortable, discreet treatment.
What's the first step? Book an appointment at our Boston practice. Simply request a consultation using our online form or call:
5-Star Reviews for Our Office
Dr Stein is everything one would look for in a dentist: Responsive, friendly, and above all else, meticulous with his dental work.
View on Google
Exceptional quality of workmanship and communication during the process of a crown. I would recommend 100% with no reservation.
View on Google
Why Choose Our Boston Practice?
Many dentists can only perform basic dental care and must send patients to specialists for work they are not trained to perform. The prosthodontists at James M. Stein, DMD, in Boston have the advanced training that lets them perform virtually any procedure, from
general dentistry
to restorative and
cosmetic dentistry
. These comprehensive capabilities can streamline your Invisalign treatment, especially if you happen to need treatment for issues like gum disease or cavities before you start using this popular approach to orthodontics. Other important reasons to consider our practice include:
Elite Dentist
James Stein is a well-known prosthodontist who has been offering world-class dentistry for more than 35 years in Boston. But his reputation extends well beyond "The Hub." He is a thought leader in his field and has lectured worldwide on advanced dentistry topics ranging from cosmetic dentistry and implantology to sophisticated CAD/CAM technology. Highly trained and meticulous, he is joined in the practice with his son Brett Stein, a Harvard-trained prosthodontist.
State-of-the-Art Technology
Driven by Dr. James Stein's passion for lifelong learning and advancements in the field of dentistry, the practice invests in the latest technology. Our sophisticated technology not only allows for greater precision in technique-sensitive dental work, but also makes treatment more streamlined and comfortable for patients. It also helps you decide whether you want to undergo Invisalign treatment by providing an accurate preview of your results.
What Problems Can Invisalign Solve?
Gaps
Underbite
Crossbite
Overbite
Open Bite
Crowded Overlapping Teeth
Crooked Teeth
Temporomandibular Joint (TMJ) Disorder
From the initial consultation through to the appointments, the service and the quality of Dr. James Stein's dental work was top notch. Dr. Stein's calm approach, attention to detail and ease of communication made my major dental work a breeze.
View on Google
Dr. Stein is wonderful! His dental restoration work is impeccable and his aesthetic sense is amazing. He's a true artist restoring the four front teeth that I damaged in a bike accident back to a natural and lovely smile. In addition, he exhibited genuine concern for my well-being and comfort ensuring that I did not experience any discomfort during or after my procedures.
View on Google