Straighten Your Smile and Restore Your Confidence with Invisalign®
If you are seeking an orthodontic treatment to straighten teeth that have become misaligned, crowded, or crooked, Invisalign® provides a more comfortable and virtually invisible alternative to traditional braces. This popular cosmetic dentistry treatment uses clear, removable trays to discreetly realign smiles without the unsightly and uncomfortable brackets associated with metal braces. Dr. James Stein provides Invisalign® at our Boston, MA, office for both our teenage and adult patients interested in achieving a straighter smile in just 12 months.
What is Invisalign®?
Invisalign® is an effective orthodontic treatment that uses a series of clear aligner trays to discreetly shift teeth into proper alignment. Each tray is made from smooth, BPA-free plastic and should be worn for at least 22 hours per day to be the most effective. After two weeks of consistent wear, the patient will move on to the next tray in the series. Because the trays are removable, they are easy to clean and patients can still enjoy all their favorite foods without fear of damaging their device. In addition, patients who have a special event, such as an important speaking engagement or senior portrait can simply remove the device before the event, speak and smile freely, and replace it afterward.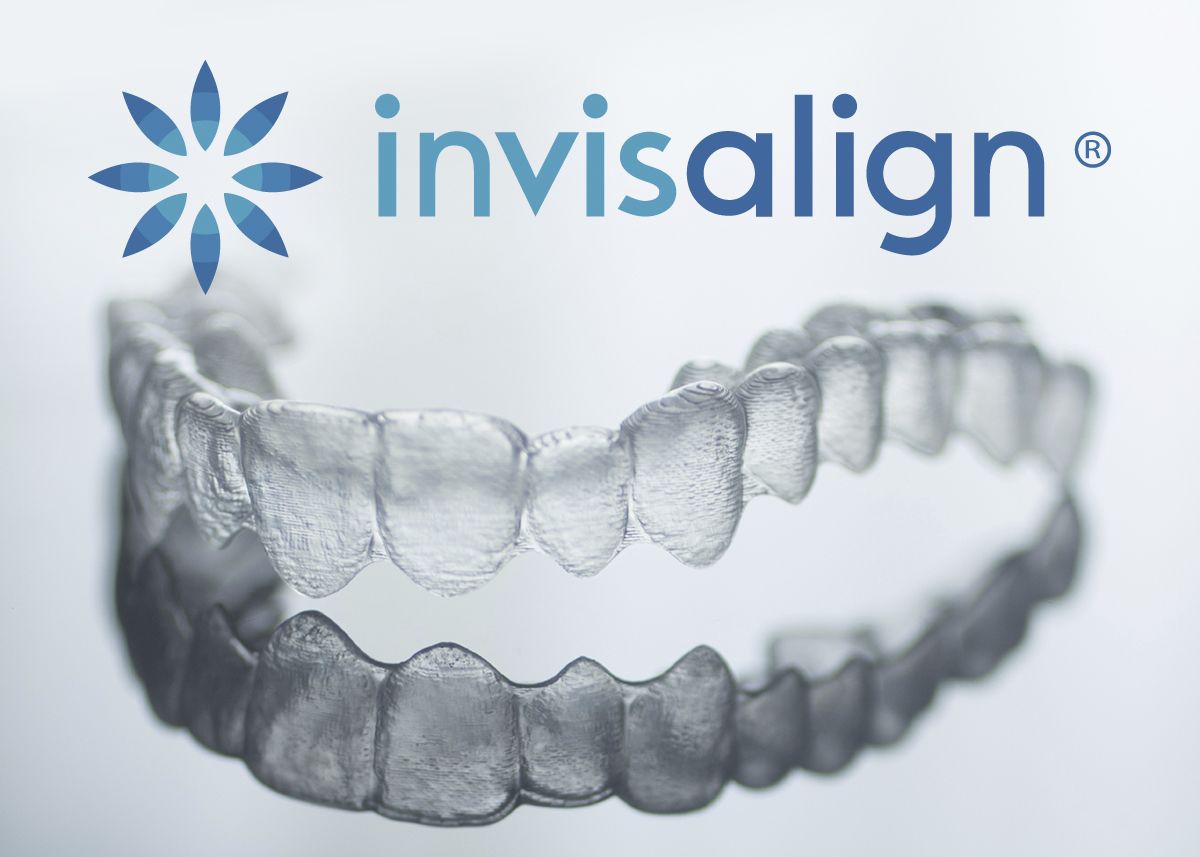 What Conditions Can Invisalign® Treat?
The best candidates for Invisalign® include patients with good oral health who are struggling with:
Crooked teeth
Crowded and overlapping teeth
Misaligned teeth
Mild to moderate bite disorders
TMJ disorder
Gapped teeth
During your initial consultation, Dr. Stein will use advanced technology to evaluate the extent of your teeth's misalignment in order to create a customized treatment plan. Patients with extensive dental misalignment or jaw disorders may benefit more from traditional metal braces.
Invisalign® is an effective orthodontic treatment that uses a series of clear aligner trays to discreetly shift teeth into proper alignment​
The Invisalign® Treatment and Timeline
Our dental office uses the Cadent iTero® system to capture digital images of your mouth, eliminating the need for messy and uncomfortable putty impressions. Once the images are captured, a three-dimensional mold is made of your smile and sent to the Invisalign® lab where technicians will create your custom-made trays. Dr. Stein will work closely with the lab to ensure that your trays fit comfortably.
The tray fabrication process can take anywhere from two to three weeks. Once complete, Dr. Stein will have you come in for a follow-up appointment, check that the first set of trays fit comfortably, and send you home with detailed instructions to follow that will ensure you achieve the best results. The length of your treatment plan will depend on the severity of your misalignment, but the average patient can achieve the desired results within 12 to 18 months. Throughout this time, Dr. Stein will monitor your treatment through a series of follow-up appointments.
Benefits of Invisalign®
Choosing to straighten your smile with Invisalign® provides many great benefits, including:
Better oral health
Straighter, more balanced smile
More attractive appearance
Increased desire to smile
Enhanced self-image and confidence
More comfortable treatment than traditional braces
No food restrictions
Contact Us Today
Dental misalignment can prevent you from smiling freely and confidently. If you are dissatisfied with your smile as a result of crooked, overlapping, or gapped teeth, please contact our office online or by calling (617) 227-6076 to schedule your consultation with Dr. Stein.