Imperfections such as stains, gaps, cracks, and crooked teeth can detract from the appearance of an otherwise healthy smile.
Dr. James M. Stein can provide custom porcelain veneers at his Boston, MA, office to completely conceal these concerns and help you achieve a more flattering smile.
Why should you consider porcelain veneers to enhance your appearance?
Dental Veneers Can Transform Your Smile
Advanced Materials
We use medical-grade porcelain at our office to craft all of our veneers. This material mimics many of the qualities of natural teeth and can be matched to your surrounding teeth for beautiful, realistic results.
Versatile Results
Quality You Can Feel
Veneers offer remarkable strength as well as stunning aesthetics. With proper care, a set of dental veneers can last 10 years or more without staining or chipping.
Take a look at the process of receiving dental veneers...
Stained teeth
Lightly gapped teeth
Intrinsic discoloration
Tetracycline stains
Misshapen tooth
...But Veneers Do Have Limitations
Veneers are only designed to address imperfections that affect the front surfaces of your teeth. If you have serious misalignment, orthodontic treatment may be recommended instead. Dr. Stein offers Invisalign®, a popular alternative to braces, at his Boston office. Invisalign can improve your bite alignment, oral health, and self-confidence in as little as 12 months. Once you complete Invisalign treatment, you might still choose porcelain veneers or other cosmetic dentistry treatments to further enhance your results.
Keep in mind: not everyone is a good candidate for veneers...
In Order to Receive Veneers, You Should Have:
Good Oral Health
In order to place veneers, Dr. Stein will need to remove a small amount of enamel from each treated tooth. In addition to having a healthy amount of enamel, you should be free of cavities, gum disease, and other oral health issues.
No Teeth Grinding
Although dental veneers are incredibly strong, they are very thin and not indestructible. If you chronically clench your jaw or grind your teeth, you can damage your veneers. Dr. Stein will screen you for bruxism prior to placing these restorations.
Realistic Expectations
Today's dental veneers are made with medical-grade porcelain that can last for many years, but they will eventually need to be replaced. Because veneers require the removal of enamel, you will always need to protect your teeth with new veneers or another restoration.
What about dental bonding? Isn't it cheaper?
Dental Veneers vs. Dental Bonding
Dental bonding is a cosmetic dentistry treatment designed to address many of the same issues as porcelain veneers.
However, bonding uses composite resin rather than porcelain. Although the results can look impressive, composite resin does not have the same lifelike characteristics as porcelain veneers. And while porcelain veneers are stain-resistant, composite resin may not last as long, requiring more frequent touch-ups.
If you're ready for the commitment and investment, and primarily concerned with achieving the best aesthetic results possible, veneers are considered the superior option.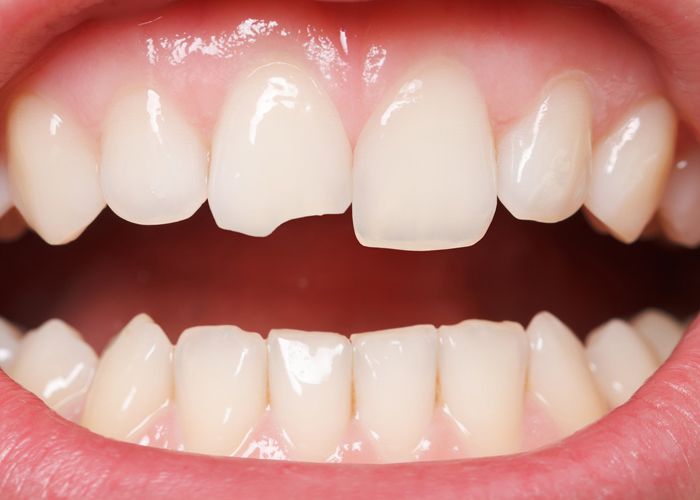 Learn More about Porcelain Veneers
An attractive, healthy smile can be tarnished by minor cosmetic flaws such as chips and stains. Because these flaws are simple in nature, more comprehensive treatment options such as dental crowns are often ill-suited to correct such issues. And while procedures such as dental bonding or teeth whitening may be able to correct a flaw on a single tooth or whiten a person's smile, issues such as gaps between teeth, minor malocclusion, and multiple chips or cracks across multiple teeth will likely not be able to be treated with such measures.
To address and correct such complications, we offer veneers at our dental office in Boston. These dental restorations can completely revitalize a person's smile and are durable enough to last many years.
What Are Porcelain Veneers?
Porcelain veneers are dental restorations that are secured to the surfaces of the front teeth to mask:
Chips
Cracks
Stains
Discoloration
Minor misalignment
Gaps between teeth
These wafer-thin shells are made from porcelain, which like tooth enamel is slightly translucent, meaning that it allows some light to pass through its surface rather than simply reflecting it. As a result, porcelain veneers are completely natural looking; they blend in seamlessly with surrounding teeth, and provide an ideal alternative to traditional metal restorations. If you are seeking an attractive dental solution to cosmetic flaws, porcelain veneers provide beautiful results that can have a transformative impact on your life.
If you feel self-conscious about your smile and are seeking a long-term solution, veneers may be for you.
We Customize Treatment to Deliver Outstanding, Natural-Looking Results
The process for placing porcelain veneers is minimally invasive and through the use of the latest in dental technology, including digital imaging and computer-aided design and manufacturing, typically requires just one appointment at our Boston office.
Preparation
To provide space for the veneers and ensure that the surface is properly prepared for the bonding element, a small amount of tooth enamel is removed from the teeth being treated. For the comfort of the patient, a local anesthetic can be used to minimize or eliminate any discomfort that may result from this step in the treatment process. Once the outer layer of enamel has been removed, an impression will be made of the teeth with the Cadent iTero® digital impressions system. This provides us with exact specifications of the teeth, allowing us to customize the veneers to meet the patient's needs.
Fabrication
Once the impression has been taken, the digital files are input into our E4D Single Visit CAD CAM Restoration system. Utilizing computer-aided design software, this system fabricates restorations from a block of ceramic. By fabricating our porcelain veneers in-house at our Boston dental practice, and not relying upon an off-site laboratory, we can help ensure that the restorations meet our patients' specific needs and expedite the treatment process by eliminating superfluous dental appointments.
Placement
Once the permanent porcelain veneers have been fabricated (the fabrication process can be completed in less than an hour), they will be placed on the teeth. The surface of the tooth will be roughened slightly so that the dental cement can bond more securely to the tooth. Once in place, Dr. Stein will adjust the porcelain veneers as necessary so that they sit flush with surrounding teeth and are aligned properly. Once the ideal position has been secured, excess bonding cement is removed from the edges of the veneers, and the restorations are polished. The process is then complete, and the smile is restored. With proper care, porcelain veneers can last many years.
The Benefits of Veneers May Far Outweigh the Risks
The benefits of porcelain veneers are many: they mask cosmetic flaws, are durable, allow for full functionality, provide long-term results, and can transform a person's self-confidence and personal life. We happily offer porcelain veneers at our dental practice because we have had the pleasure of witnessing first-hand the impact they can have on a person's disposition. If you want to improve your smile, porcelain veneers are a tremendous option.
Veneers are not for everyone, however. More severe dental complications cannot be corrected with porcelain veneers, and the placement process is irreversible. Because a small amount of tooth enamel needs to be removed before the veneers can be placed, they cannot be removed without risking the health and structural integrity of the teeth that have been treated. This is something to consider and to discuss with Dr. Stein if you are weighing the risks and benefits of porcelain veneers.